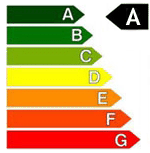 Philips MASTER PL lamps
are available in various shapes sizes, wattages and light colors. The PL-S (2 parallel tubes), the PL-C (4 parallel tubes), PL-T (3x2 parallel tubes), and the PL-L (long version of the two parallel tubes) are the most commonly used. All these Philips MASTER PL lamps are available with push fittings.
Versions
of the Philips MASTER PL lamps can be
2 pins or 4 pins.
These are usually NOT interchangeable. In the section lamp bases can be easily seen that lamp base lamp you! Of the various PL lamps are also available Xtra versions.
These often have a double life (percentage point per hour very x-thousand)