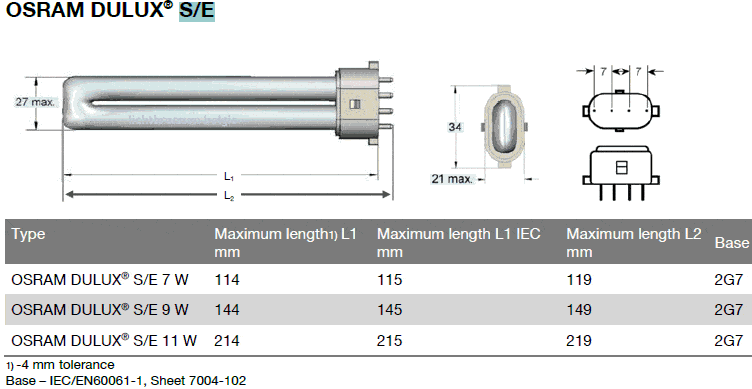 Energy Class A.
OSRAM DULUX S / E is an energy efficient CFL for professional use with conventional gear. The Dulux S CFL uses a lamp base 2G7. The lamp needs no starter. Light output at 25 ° C is 57-81 lumens / watt.
Longevity:
DULUX S / E 10,000 hours
Available:
in light colors 827 (warm white), 830 (white), 840 (bright white) and the wattage 7W, 9W and 11W. The color rendering Ra 80 to 89.
Alternatively
OSRAM DULUX S / E is compatible with the Philips Master PL-S 4-pin lamp. You will need to use the same wattage! 2G7 lamp base (4 pins)