PL-L and DULUX L lamp bases
Below left a "Fitting holder sketch" that contains the dimensions between the pins of 11mm. There, along a picture of some PHILIPS PL-L (DULUX L) Fitting holder as the PL-L 18W, 24W, 36W, 55W, and 80W is used.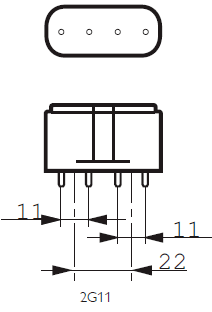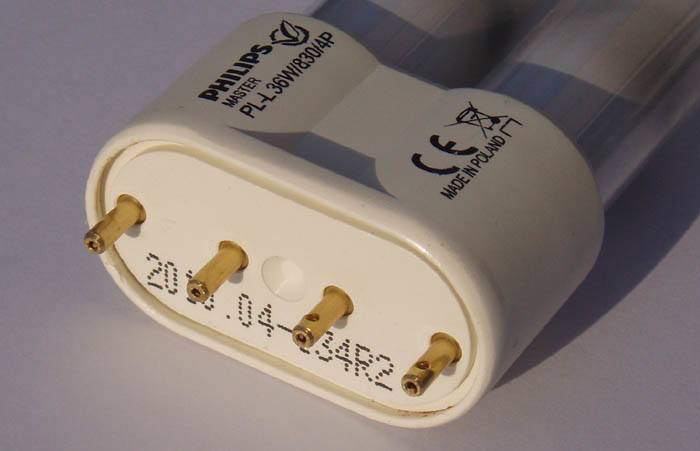 PL-L 36W / 830 / 4p 2G11 cap.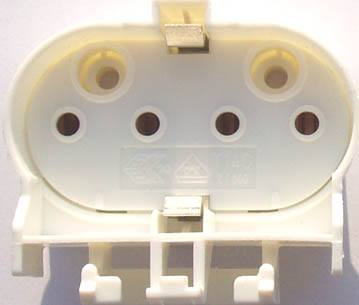 Example of a cap holder 2G11 of Master PL-L