PL-C and Dulux D lamp bases
NOTE: There is a substantial difference between this lamp 6 feet, actually they look the same.

The lamp bases are made so that the bulbs are not interchangeable. The version with 2 pins for conventional gear (2pin) and the version with 4 pins for electronic gear (4-pin)! The version with 2 pins has an internal starter in the lamp base and not electronic.
In addition, the performances are keyed so different wattages can not be interchanged.
The pin 2 has a built-in starter and the 4 pin no. The PL-C 4 pin is ignited by the electronic ballasts.
One can look at the fixture how the fitting looks.
- Below is the fitting of the two pin's PHILIPS PL-C (G24d) and the 2 pin's Osram Dulux D lamps.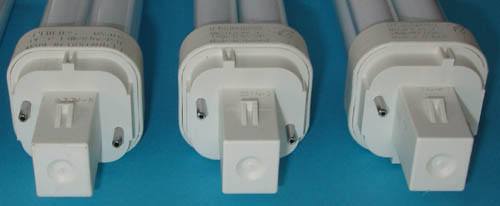 G24d-1 for the 10W and 13W, G24d-2 to 18W, G24d-3 for the 26W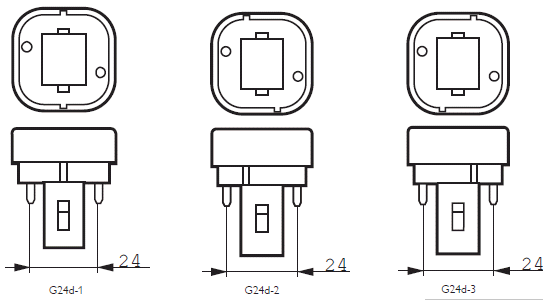 Below are the fittings of the 4 pin's PL-C and Dulux D (G24q-3 and G24q-2) lamps.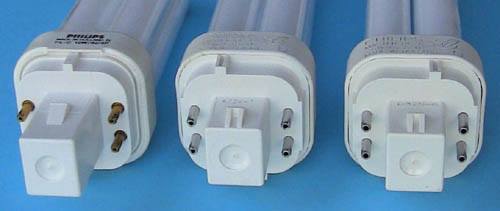 G24q-1 for the 10W and 13W G24q-2 for the 18W G24q-3 to 26W